Nothing evokes the same warm, melting feeling as a tiny new puppy wriggling around in your arms…until you're cleaning up at every turn, racing to keep them from chewing everything in the house, helplessly watching your rugs and shoes be destroyed and cringing as they howl uncontrollably when you leave the room or your house. You're tired and frustrated that your pup doesn't 'get it' no matter what you try to do. We can help!
Your puppy is a fluffy infant with teeth like razor blades and really bad manners (irreverent, but true). It is important that your puppy starts to learn what is expected from him from day 1! Anything you can think of that a puppy might do, we address it. In fact, giving your puppy a jump start on great behavior and getting you both off on the right foot (and paw!) Training, socializing, and learning how to communicate with each other is essential! We will help tame your adorable little monster into a beloved companion whose company you can enjoy for a lifetime.
We accept puppies as young as eight weeks and are experts in building a great foundation that will make a huge difference during every stage of development! And don't worry-- puppy training is modified. If you are not traveling, you get to take your puppy home every weekend! We require you to be an active participant in your puppy's success. And after camp, we are here for additional training issues as they may come up. Remember: dogs are considered puppies until they're 18 months old!
The three main elements of puppy training are:
Crate Training /Potty training – establishing a routine that works for you!
Proper Socialization - you should be able to trust your pup in any situation
Confidence Training – using love and trust your pup will quickly learn their place in your family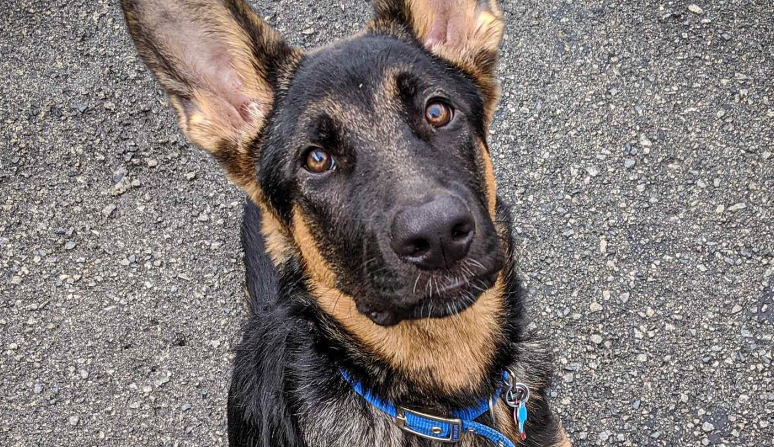 It's essential to begin training your puppy as soon as you bring it home and to start teaching all the basics, including :name recognition recall, crate training, and housebreaking right away. DPT can start teaching you to communicate with your puppy as early as eight weeks old. Although all dogs eventually need to learn the same commands, training goals vary by age – and as with all lessons, consistency will be the key to success.
Whether this is your first puppy or your fifth, working with our DPT trainers will give you the peace of mind you need to be assured you're fostering a well-adjusted, balanced dog and learning how to develop calm, confident leadership for your pup. Our fun and interactive puppy camp will allow you the time, and consistency that it takes to properly train your puppy. A core part of our training program is to ensure that we teach you, through lessons and lots of hands-on practice, how to maintain and reinforce the ideal behaviors your puppy is learning.
Reach out to set up a complimentary consultation. You'll meet the trainers, tour the facility and see why our training program of love, praise and attention is the modality that works best for all dogs. Works for humans too.
Please inquire for pricing.